Lever10



Lever10 is a team of data science and machine learning experts focused in 4 areas:
Advanced data science and analytics - especially for complex business / industrial data
Platform architecture - connecting business systems and artificial intelligence engines
Robotic Process Automation - RPA Engines for AI/ML based ETL use cases
Outsourced operations - for systems, data science, artificial intelligence and machine learning
We have powerful tool-sets, experienced people, and a long-term track record of successes across hundreds of customers and more than 15 years.
Contact Us: Please send an email to the addess show below - we will get back you to right away.
contact [at] lever10.com ... or you can contact us using a web form.
Visit Our Data-Science Partners:
---
Lever10 Projects / Skill-Sets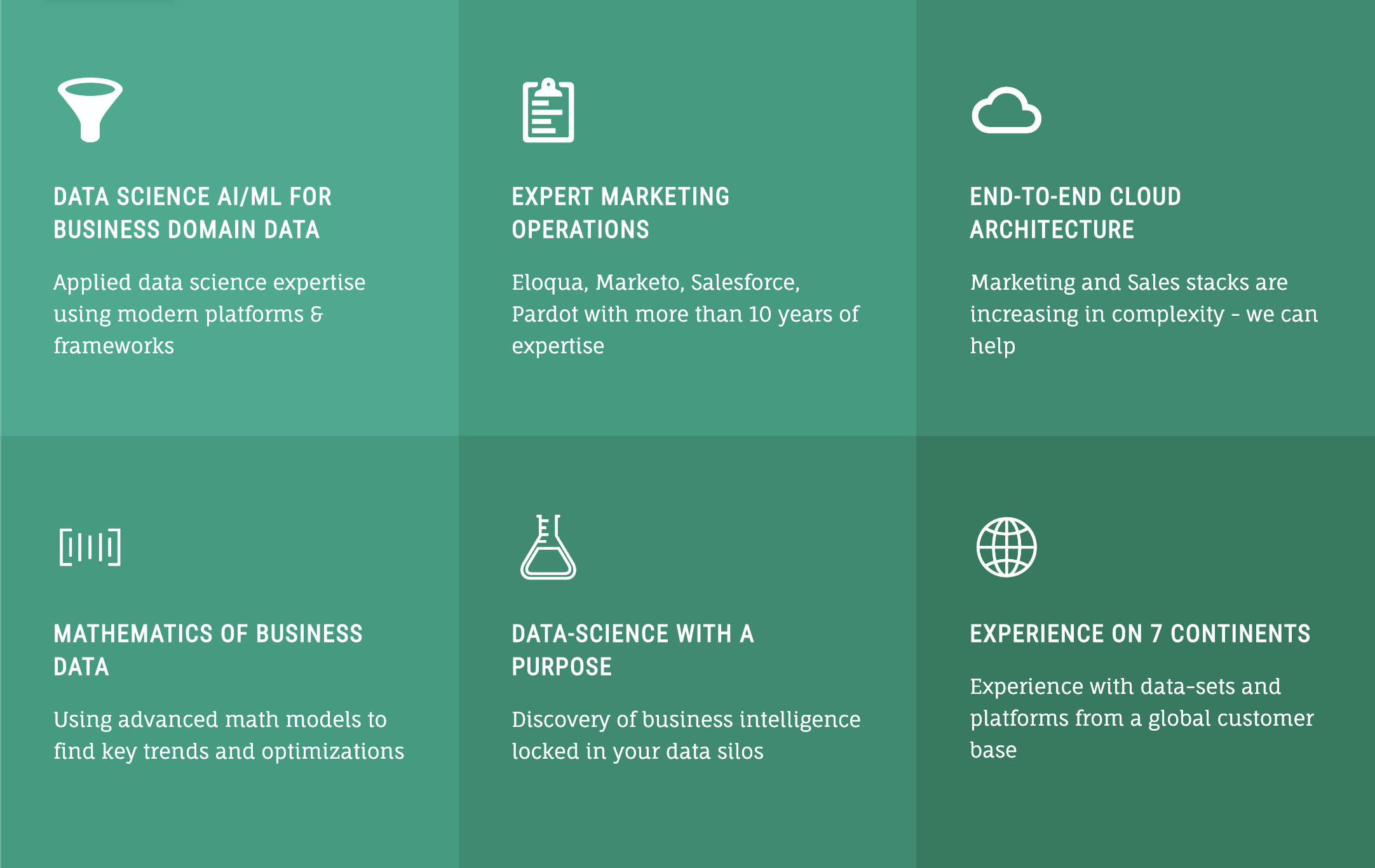 More details:
Business systems we know: ERPs, CRMs, Marketing Automation, API Integrations.
Platforms + Tools: R, Zepl, Anaconda, (Python, NumPy, …) and a very long list of data repository platforms.
Why this site is so simple. We grew tired of the attacks on our CMS and we are rebuilding the site using Go.